The AKO agency has been founded in 1991 when as the first one in Slovakia it started conducting qualitative marketing research.
The agency was transformed into AKO Ltd in 2003.
AKO agency offers complex services in marketing research and consulting in the creation of marketing strategies, with emphasis in consumer's behavior and consumers' decision making. The agency has long term experience with the research of communal politics agenda.
The services of AKO agency are long-term related to in-depth attitude to solving research topics and to high applicability of the results to corporate practice.
The agency offers its services to advertising agencies, media, marketing departments of various companies (national and foreign), public sector, cities and government institutions. Research projects for particular clients are prepared "made-to-measure", based on knowledge of current situation and needs of the client.
In case that a client is interested in conducting the research also abroad, the field work of the research is provided by contract cooperation with prominent foreign research agencies.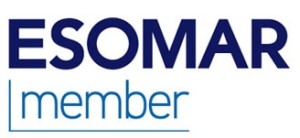 The agency is complying with the International Code of Ethics of ESOMAR (European Organization for Marketing Research), as well as Standards of marketing research SAVA (Slovak Association of Research Agencies). AKO agency is a co-founder and owner of control certificate of SAVA.